Key Features

  - FPGA:Xilinx Zynq XC7Z035-2FFG676I
  - DDR:512MB DDR3
  - FLASH:256Mb QSPI
  - SD:MicroSD
  - Ethernet:10/100/1000M
  - USB:USB3.0
  - Communication Interface:RS232/RS422/I2C
  - Sensor:Humidity Sensor with Integrated Temperature
  - User Interface:GPIO
  - Rx LNA range:70MHz~6GHz
  - RF Digital Step Attenuator(DSA):0~31.5dB attenuation range in 0.5dB steps(1MHz to 4GHz)
  - Bypass LNA and DSA to support Rx:70MHz~6.0GHz
  - Size: 140mm*95mm
  - Analog Devices AD9361-BBCZ Integrated RF Agile Transceiver™
    RF 2 × 2 transceiver with integrated 12-bit DACs and ADCs
    Band: 70 MHz to 6.0 GHz
    TDD and FDD operation
    Tunable channel BW:<200 kHz to 56 MHz
    Supports MIMO radio: < 1 sample sync on both ADC and DAC
    Miniature RF connectors – 4 TX, 4 RX, 2 TX monitor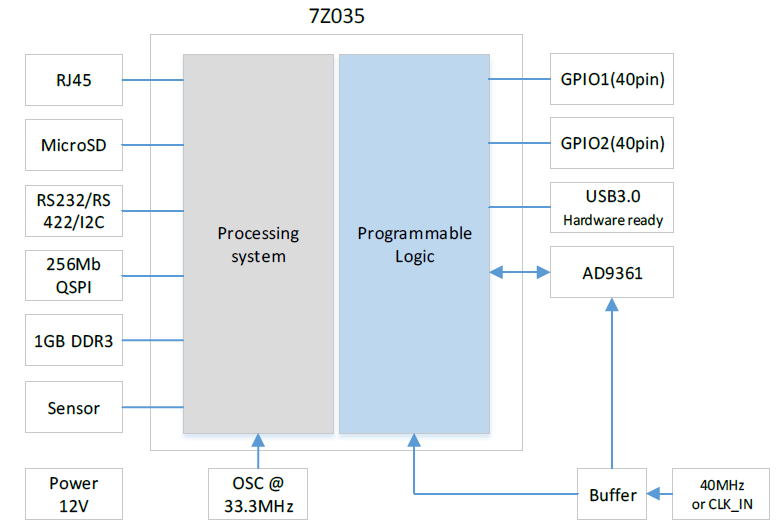 Figure2 - Simplified Block Diagram
  MiniTRX-Z Getting Started Design
  The Getting Started design implements the data interfaces to/from the AD9361 RF transceiver through which baseband signals are mixed to RF for over-the-air loopback from transmitter to receiver. Data path and control signals between the AD9361 and Zynq SoC are shown in Figure3.
- MiniTRX-Z No-OS Software: based on ADI's
AD9361 No-OS API
Branch 2017_R1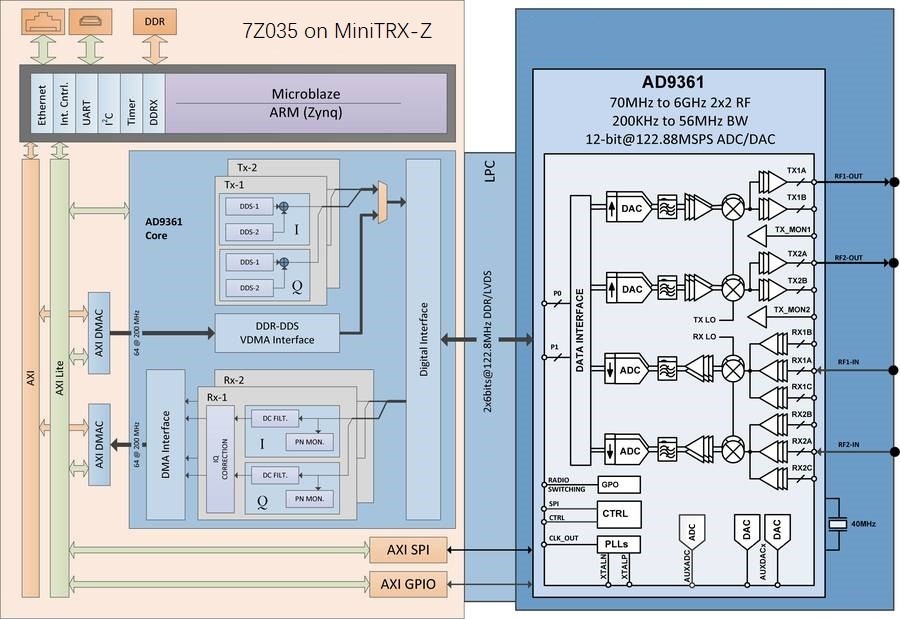 Figure3 - HDL
Reference Design
MiniTRX-Z Interface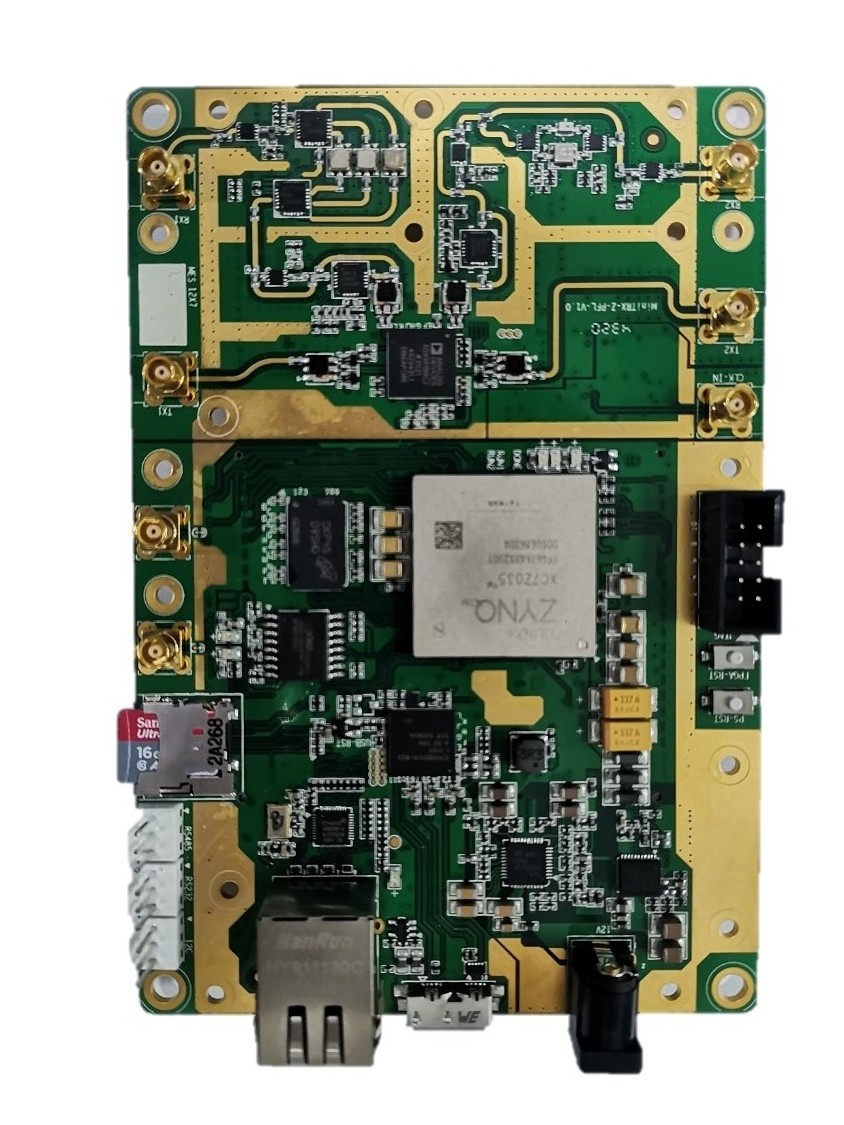 (1) MCX AD9361 RX1
(2) MCX AD9361 TX1
(3) MCX AD9361 TX2
(4) MCX AD9361 RX2
(5) MCX CLK_IN ( 可选外参考时钟)
(6) JTAG
(7) Power 12V
(8) USB3.0
(9) RJ45
(10) I2C
(11) RS232
(12) RS422
(13) MicroSD
  Contact Us
  For more information or order products, please contact the sales office of Xiamen Hejiaxing Electronics Co.,LTD.
Mobile: +86-13600975566
WeChat:13600975566
QQ: 2355620732
Mail:zf@hjx.cn